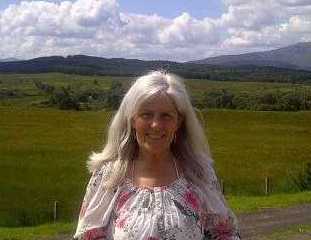 Jay Topaz
Inspired by the beauty of the Scottish countryside and, in particular, the Angus glens and farmland where I now live, I paint what I see. I paint landscapes, mostly, in acrylics or watercolours on canvas or board from photos taken by me and, occasionally, photos taken by friends.
A holistic practitioner and teacher since the early '90s in Massage, Reiki, Ascension Therapy and Lightbody Activation my artwork was inspired by inner visions experienced through meditation.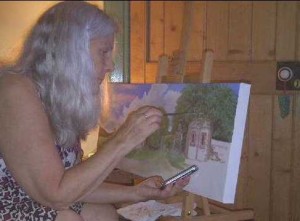 As an avid hill walker in my 'youth' and a Rainbow tribe peace pipe carrier I have developed a close heart connection with the land and waters of the Earth Mother.
I have an immense respect for Nature as expressed on this beautiful blue/green planet we call home. It is a honour to commit paint to canvas and be able to share this beauty with others.